Veeam Availability Suite

Availability for the Always-On Enterprise Including Veeam Backup & Replication and Veeam ONE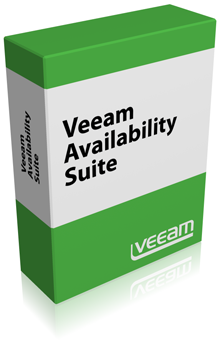 *Not for net new Veeam end-users, please Contact Us if you are a net new Veeam end-user.
More pricing below, click here!

Please Note: All Prices are Inclusive of GST
Pricing Notes:
All Prices are Inclusive of GST
Pricing and product availability subject to change without notice.
Veeam Software is licensed per physical CPU or socket for each Managed Server unless otherwise specified. Base products include first year maintenance.
Veeam Software reserves the right to correct an error without notice.
As of October 1st 2018, the minimum purchase requirement on all subscription orders must be 10VMs.
As of January 4th 2021, Veeam Backup and Replication and Veeam Availability Suite Enterprise and Standard Editions are no longer available for Net New Customers. When these products are requested they will be replaced with either Veeam Backup and Replication VUL or Veeam Availability Suite VUL which are both subscription based licensing.